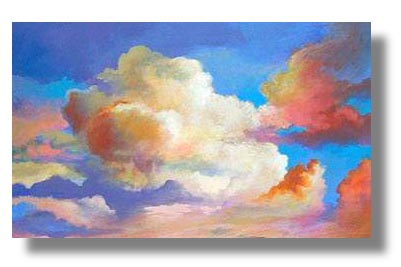 T here's nothing more important than knowing our eternal destiny will be with God instead of away from Him forever.
Don't wonder. You can know for sure!
Read the following to find out how you can be sure of going to heaven. You may also discover the key to peace and contentment as well.



1.

Admit that you have done wrong things and have disobeyed God.

That means we've sinned and are sinners.

One of the symptoms of sin is that instead of letting Him direct our lives - we're in charge instead. When we control our own lives we experience emotions such as fear, worry, anxiety, boredom, depression, dissatisfaction with life, envy and resentment. When Christ is in charge we enjoy peace, joy, deep satisfaction, love, compassion for others and countless other benefits.

"God be merciful to me, a sinner" (Luke 18:13).

2. Be willing to make a U turn from doing life your way and turn toward God and His way. This means to repent.

"If we confess our sins, he is faithful and just to forgive us our sins, and to cleanse us from all unrighteousness" (1 John 1:9).

3. Believe that Jesus Christ died for you, was buried and rose from the dead.

"That if thou shalt confess with thy mouth the Lord Jesus, and shalt believe in thine heart that God hath raised him from the dead, thou shalt be saved" (Romans 10:9).

4. Through prayer, invite Jesus into your life to become your personal Savior and Lord.

"But as many as received him, to them gave He power to become the sons of God, even to them that believe on his name..." (John 1:12).

If you are ready to receive Christ as your Savior and Lord, take time right now to talk to God in your own words. Tell Him you're sorry for the wrong things you've done. Believe that Jesus Christ died, was buried and rose again the third day. Then ask Jesus Christ to come into your life to be your Savior and Lord. Be willing to say "goodbye forever" to your sins through Christ's power.

"And this is the record, that God hath given to us eternal life, and this life is in his Son. He that hath the Son hath life; and he that hath not the Son of God hath not life. These things have I written unto you that believe on the name of the Son of God; that ye may know that ye have eternal life, and that ye may believe on the name of the Son of God." (1 John 5:11-13)


---
If you have the Son of God, you've become a child of God. When Christ enters us we become spiritual babies in His kingdom and need to grow up in Him.
God's Word, the Bible, is our spiritual food. We need to read it each day and regularly attend a Bible-believing church. In your church home you need to follow the Lord through the waters of baptism to show others you've received new life in Christ.
Feel free to email us at wagner.art[insert @]verizon.net with your question or suggestion.
Would you like me to pray for you? Just send your prayer request by email.
Here is a great list of FREE resources for Bible study, Christian counseling and prayer.
1. Thought-provoking salvation check-up
2. Telephone counseling and prayer:
1-888-NEEDHIM (1-888-633-3446)
1-866-570-4673 (Hope for the Heart)
1-800-477-2937 (National Prayer Support)
3. Online Bible
5. Bibles, commentaries and other helps
6. Audio Bible
7. Proofs for the Resurrection of Jesus Christ
I hope these resources will help you to come closer to the Lord.
---
Isa 53:1 Who hath believed our report? and to whom is the arm of the LORD revealed?
Isa 53:2 For he shall grow up before him as a tender plant, and as a root out of a dry ground: he hath no form nor comeliness; and when we shall see him, there is no beauty that we should desire him.
Isa 53:3 He is despised and rejected of men; a man of sorrows, and acquainted with grief: and we hid as it were our faces from him; he was despised, and we esteemed him not.
Isa 53:4 Surely he hath borne our griefs, and carried our sorrows: yet we did esteem him stricken, smitten of God, and afflicted.
Isa 53:5 But he was wounded for our transgressions, he was bruised for our iniquities: the chastisement of our peace was upon him; and with his stripes we are healed.
Isa 53:6 All we like sheep have gone astray; we have turned every one to his own way; and the LORD hath laid on him the iniquity of us all.
Isa 53:7 He was oppressed, and he was afflicted, yet he opened not his mouth: he is brought as a lamb to the slaughter, and as a sheep before her shearers is dumb, so he openeth not his mouth.
Isa 53:8 He was taken from prison and from judgment: and who shall declare his generation? for he was cut off out of the land of the living: for the transgression of my people was he stricken.
Isa 53:9 And he made his grave with the wicked, and with the rich in his death; because he had done no violence, neither was any deceit in his mouth.
Isa 53:10 Yet it pleased the LORD to bruise him; he hath put him to grief: when thou shalt make his soul an offering for sin, he shall see his seed, he shall prolong his days, and the pleasure of the LORD shall prosper in his hand.
Isa 53:11 He shall see of the travail of his soul, and shall be satisfied: by his knowledge shall my righteous servant justify many; for he shall bear their iniquities.
Isa 53:12 Therefore will I divide him a portion with the great, and he shall divide the spoil with the strong; because he hath poured out his soul unto death: and he was numbered with the transgressors; and he bare the sin of many, and made intercession for the transgressors.