Fauvist Trees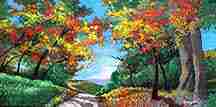 Over The Next Rise
Trusting
You never know what God has in store.
We can't see beyond the next bend . . .
When our pain He'll mend.
Through Christ there is so much more.
These brief lives that are in His hands
are filled with trouble and demands.
But wait for the promise to appear --
For it is near!
---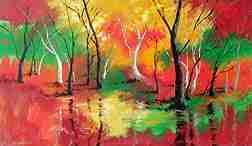 Autumn Morning
---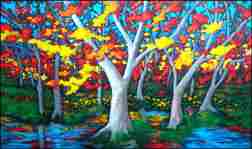 Yellow Birches
---
Birch Dance
---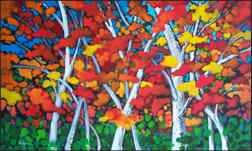 Autumn Song
---
Click on links below to see more fauvist art: