Surreal Paintings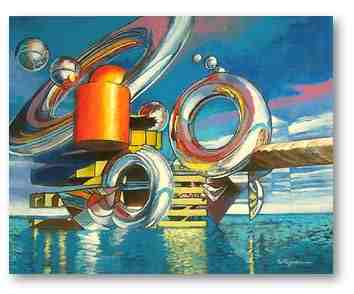 Celebration on A Water Planet
T his series of paintings was really fun for me to paint! The way I managed the images was through a software program called Bryce. It enabled me to set up the objects anywhere I wanted in space. I love to paint water, so I included it in most of my images, so that I could paint reflections.
I did have an underlying message in these paintings. They aren't just meaningless objects. They are loaded with symbolic meaning.
Click here to discover the source of creativity.
---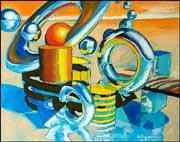 Transformation on A Water Planet
---
Reflections on A Water Planet
---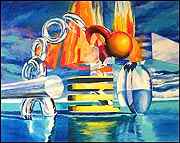 Refiner's Fire
---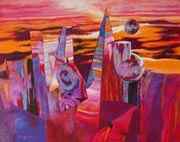 Dawn on A Red Planet
---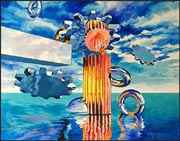 Reflecting Rings
---
Refiner's Flame